Cabins & Villas
Find your perfect cabin or villa with our extensive range of options to suit a range of group sizes and budgets. Self-contained or shared amenities, the choice is yours.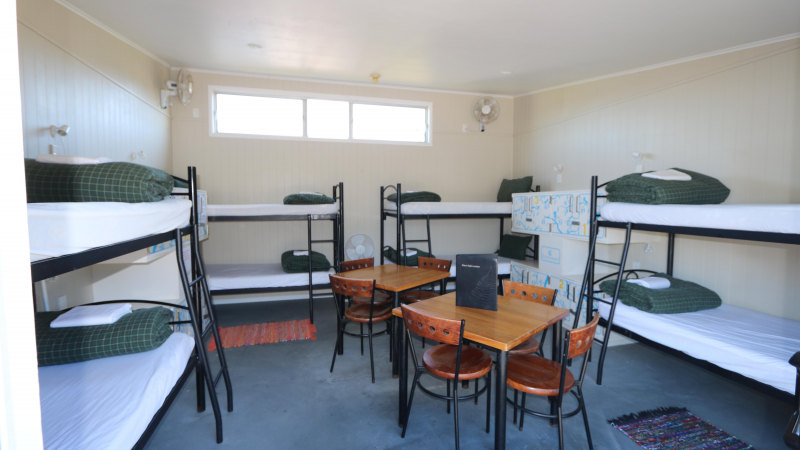 Basic Cabin (Studio)
Travelling in a group on the cheap? You've found the place. Our Basic Cabins sleep 8 in 4 bunk beds in a shared room.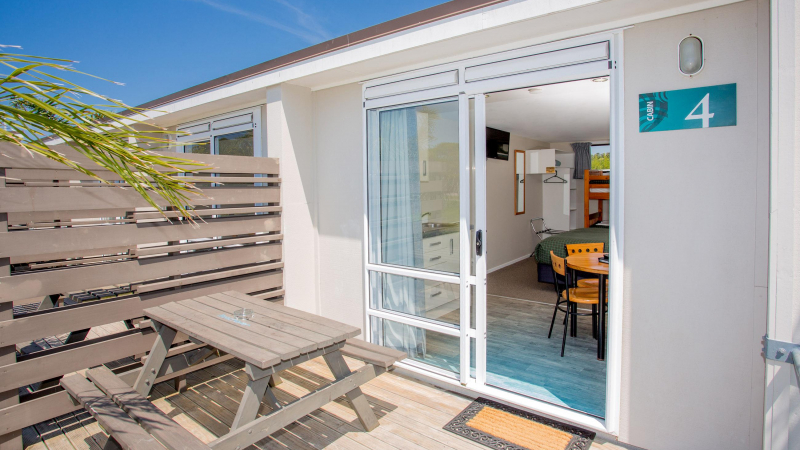 Standard Cabin (Studio)
For a kiwi as beach bach experience, look no further than our one bedroom Standard Cabins. Perfect for families or friends.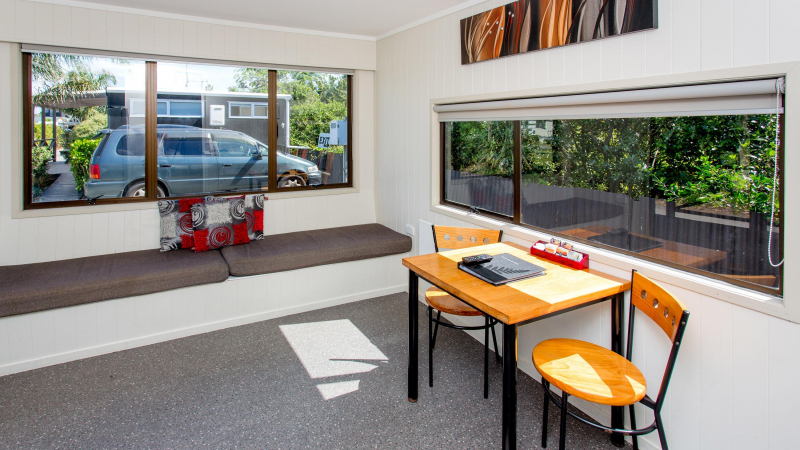 Leisure Lodge – Studio (1BR)
Make time for a holiday for two in our one bedroom Leisure Lodge Studio. Enjoy morning coffee on the small attached deck.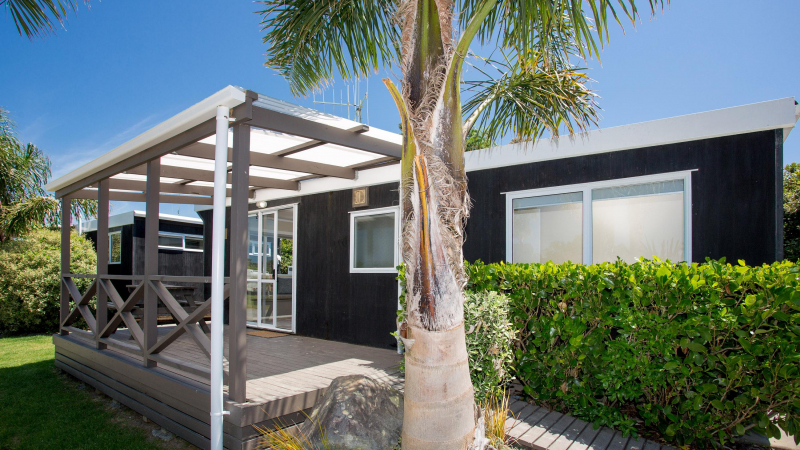 Leisure Lodge – Large (2BR)
Bring all your favourite food from home and cook up a feast in the well-equipped kitchen of the two bedroom Leisure Lodge.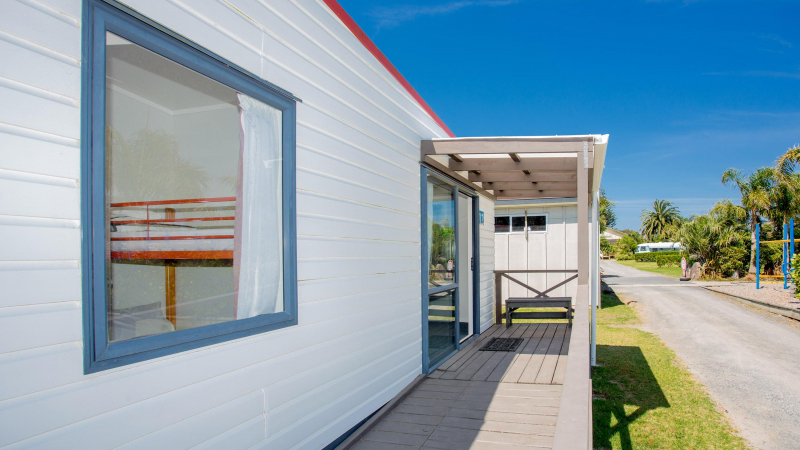 Self-contained unit (Park Motel – Access) (2BR)
Experience an accessible holiday in our two-bedroom Accessible Park Motels, complete with ramp and accessible shower room.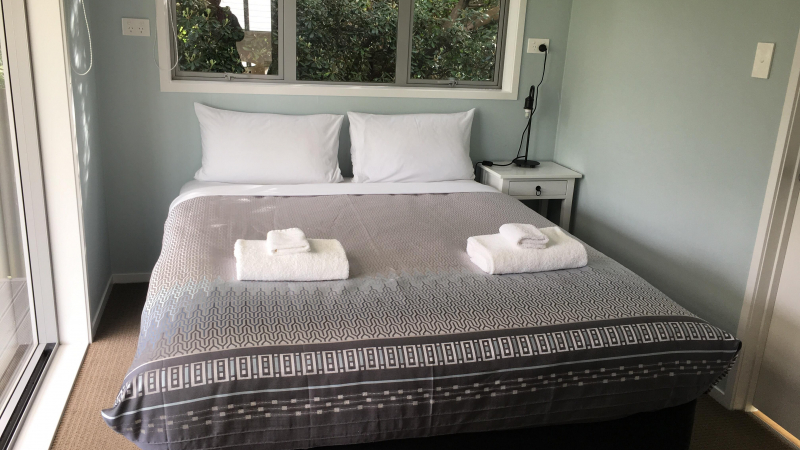 Deluxe Studio (1BR)
Plan a cosy beach retreat for two in our one bedroom Deluxe Studio. Completely self-contained so you never need to leave.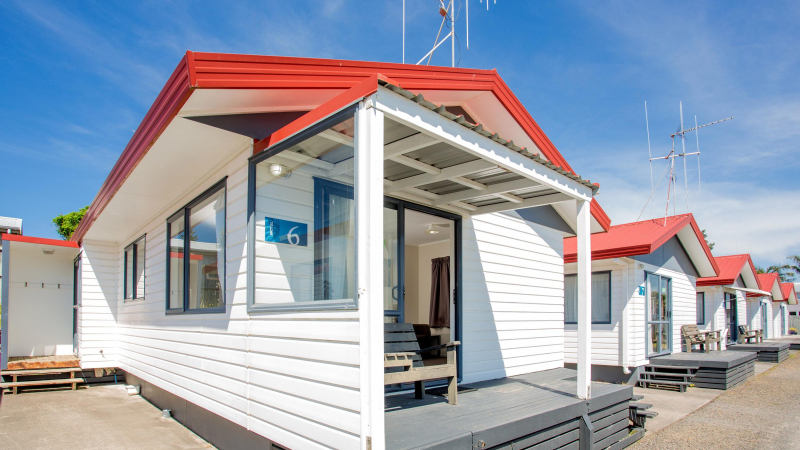 Park Motel (2BR)
Plan that group or family getaway you've been dreaming of in our Park Motels. Say hello to self-contained beach getaways.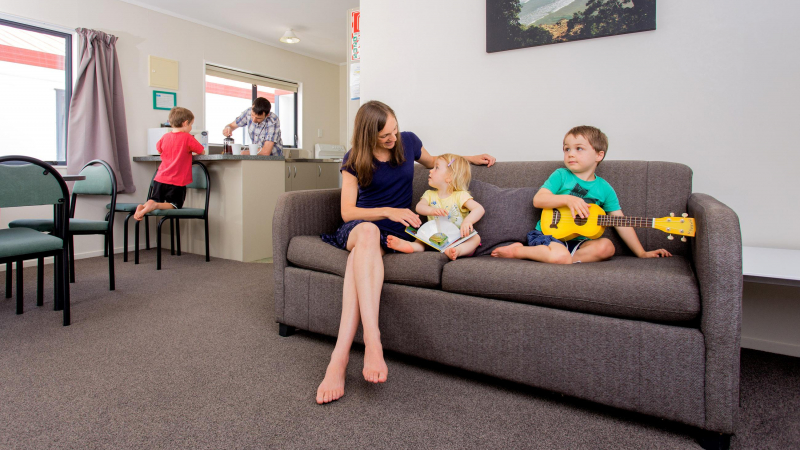 Park Motel – Dog Friendly (2BR)
Calling all good dogs. Bring your pet to stay in our two bedroom Park Motel & grab a dog treat from reception.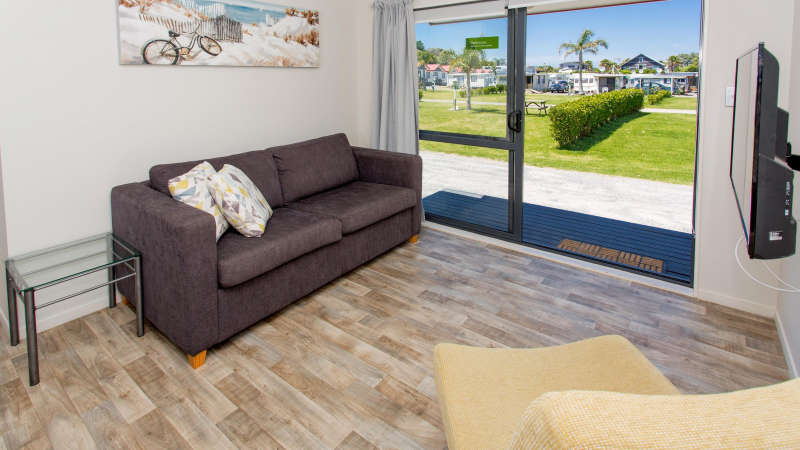 Park Motel – Deluxe (2BR)
Enjoy space to stretch out in our comfortable 2 bedroom Deluxe Park Motels. Perfect for self-contained group getaways.
Sites
Stay just 200m from Waihi Beach in our powered sites. Every campsite can be used for tents, caravans, or motorhomes and caters for up to 6 people.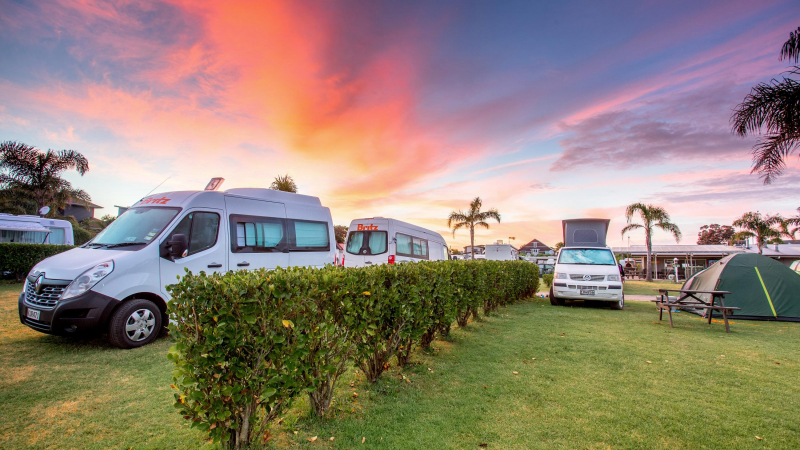 Sites
Pitch your tent or park your caravan just 200m from Waihi in our gated park. Make full use of our superior facilities.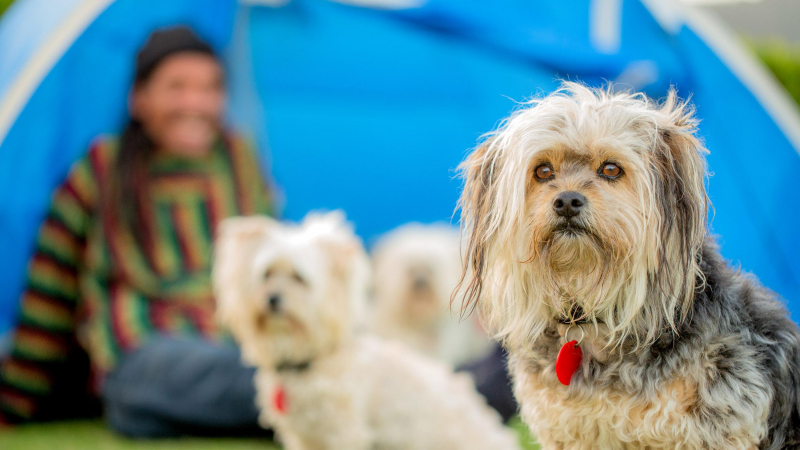 Sites – Dog Friendly
Camp with your dog and grab a dog treat from reception. Just 200m from the rugged Waihi Beach and perfect for pets.