Cabins
Located away from the hustle and bustle, yet within reach of everything Hervey Bay has to offer, our cabins are the perfect place to rest your head after a busy day. We have options to suit any type of traveller and can accommodate up to 6 in our Family Villas.
Ensuite Cabin (1BR)
After a big day of adventures on the Fraser Coast our ensuite cabins are the perfect place for couples, friends or singles to rest your head.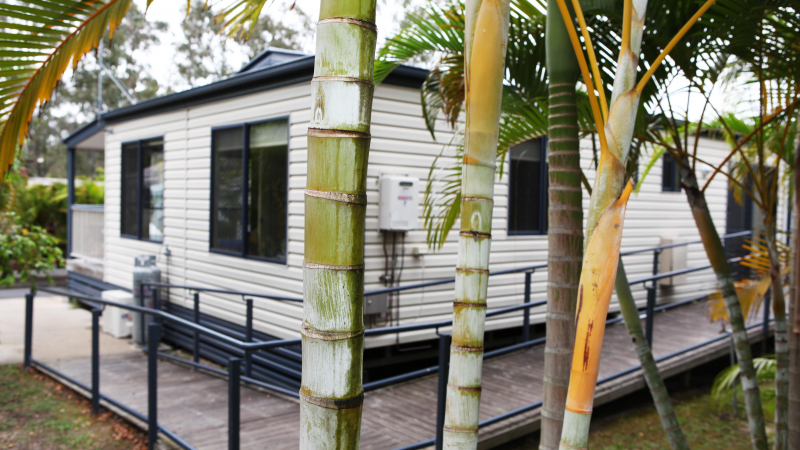 Accessible Unit (1BR)
Our accessible unit can sleep up to 2 and has a single bedroom with double bed. An easy access bathroom, with open…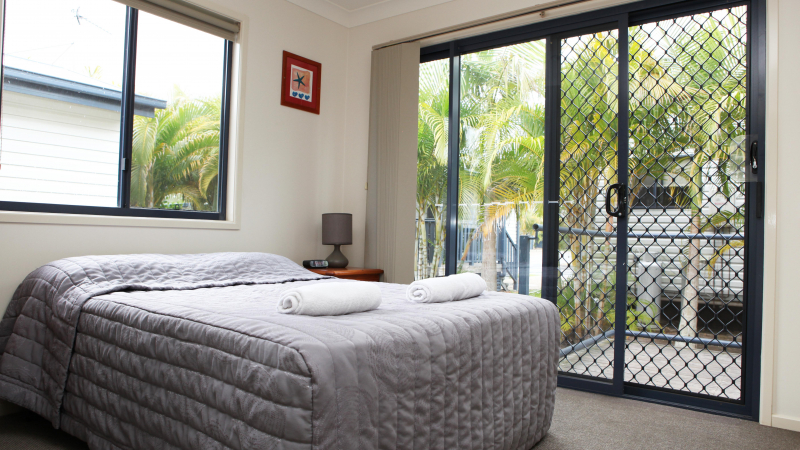 Standard Cabin (2BR)
Our Standard Cabin adjoins our accessible cabin. These villas are a great set-up for families.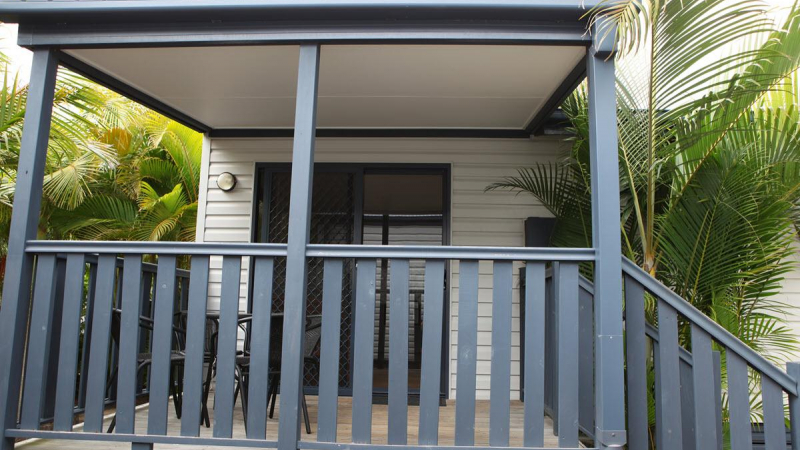 Deluxe Cabin (2BR)
Rest and recoup in one of our deluxe villas after a long day on the sea whale watching or sightseeing around Hervey Bay and the Fraser Coast.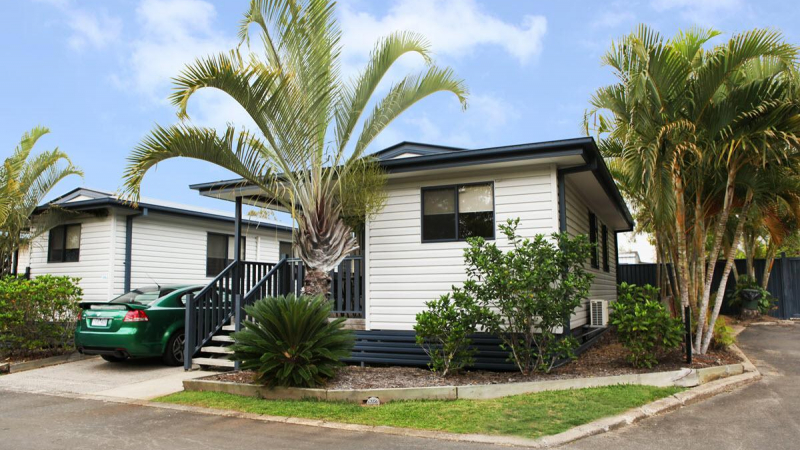 Family Villa (2BR)
The perfect villa to escape to for the weekend, a week or maybe a bit more. Featuring two bedrooms, bathroom…
Sites
Enjoy the natural surrounds on one of our powered sites, unpowered sites or our ensuite sites. Located nearby the amenities including camp kitchen and BBQ area, you'll have everything you need all within a couple of steps. Want to bring a furry friend along? No worries, here our sites are Dog Friendly.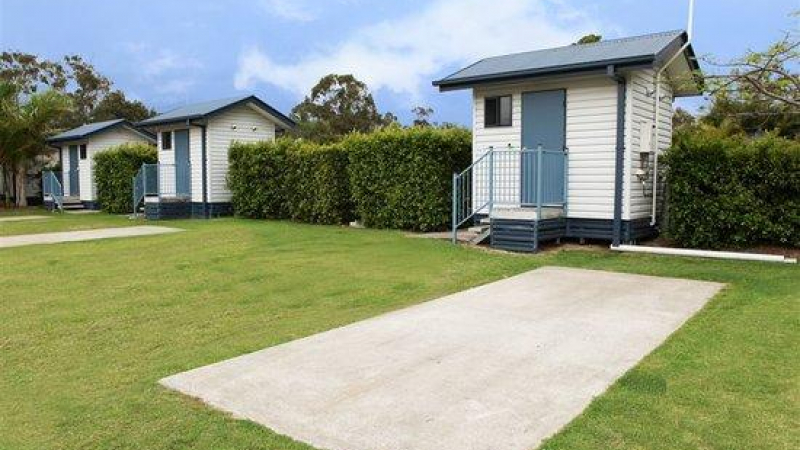 Ensuite Site
Looking for a fabulous camping experience with a little bit more added comfort? Our ensuite sites come kitted out with…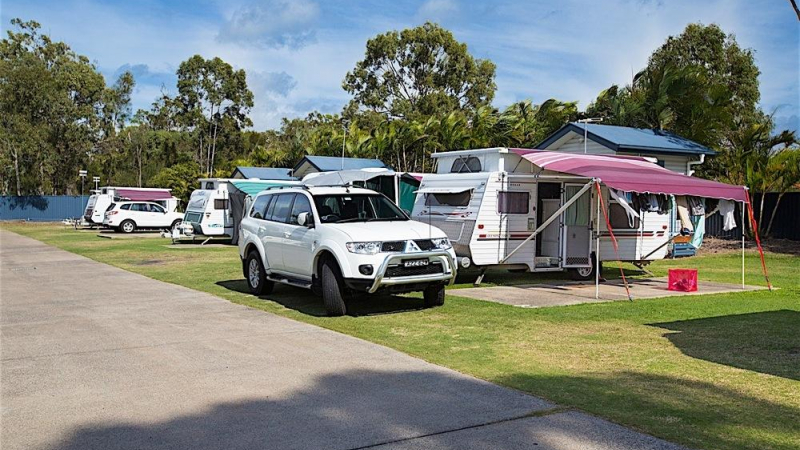 Powered Site
Pitch a tent or park your caravan on a large, grassy powered site, with fantastic facilities nearby including amenities…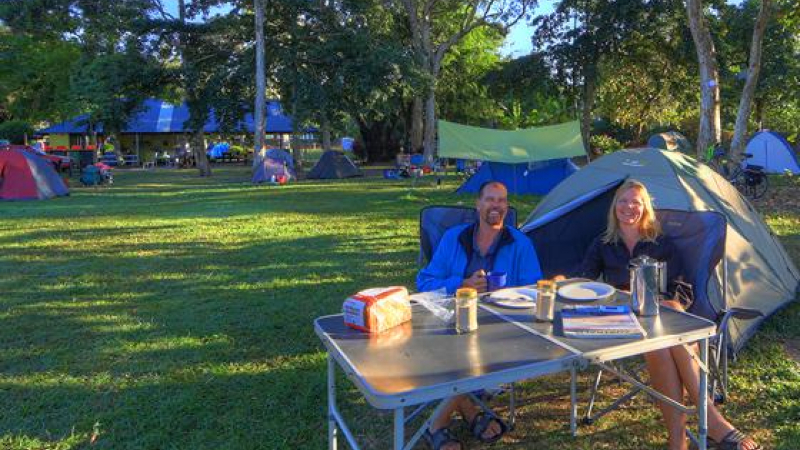 Unpowered Camp Site
If you're looking for flat ground to throw down the swag between whale watching, our unpowered sites are for you.