Cabins
Enjoy tropical living in our range of cabin accommodation. From Standard Cabins to Oceanview Villas, you'll find the perfect spot to relax while in picturesque Townsville.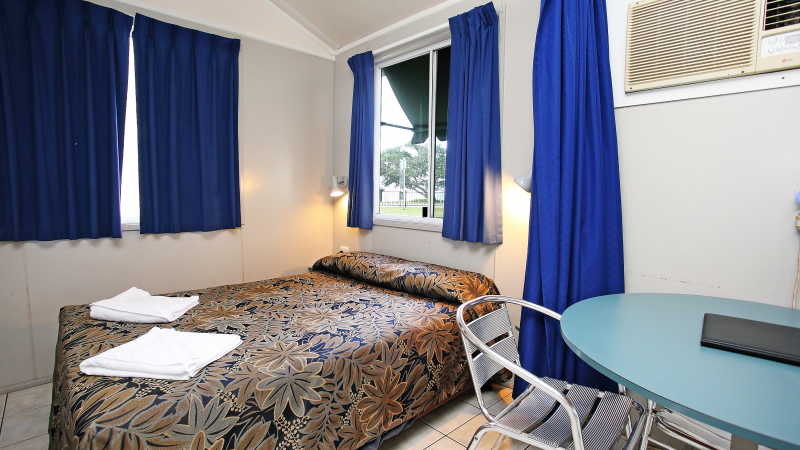 Standard Cabin (Studio)
For the family on a budget. Close to amenities, our Standard Cabins are modern, comfortable and feature a double bed, triple single bunk bed…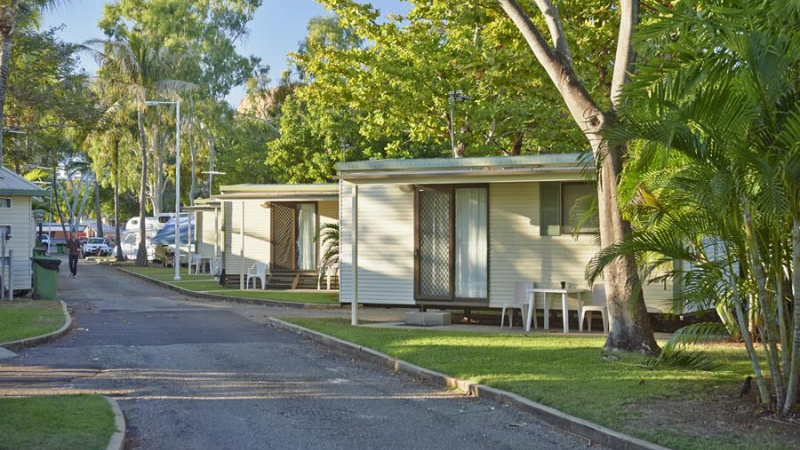 Ensuite Cabin (Studio)
Set beneath leafy trees, our Ensuite Cabins are ideal for you to enjoy the great outdoors. Featuring a double bed, single bunk beds…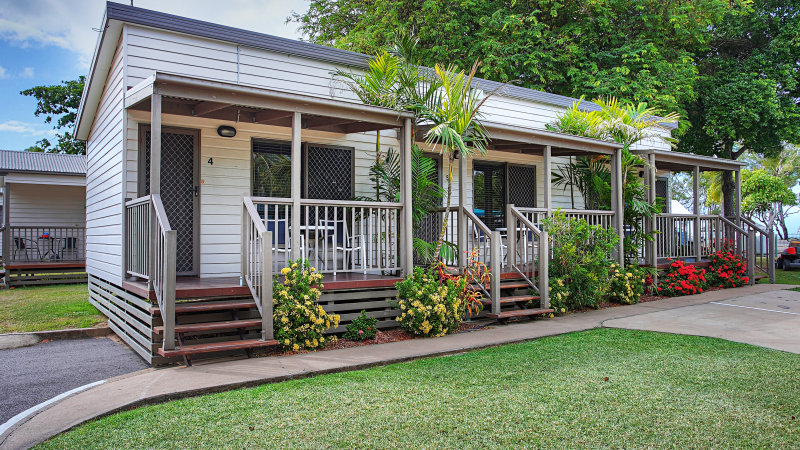 Ensuite Studio (Studio)
Perfect for a couple's stopover or seaside getaway. Our Ensuite Studio rooms features modern contemporary décor, double bed, ensuite…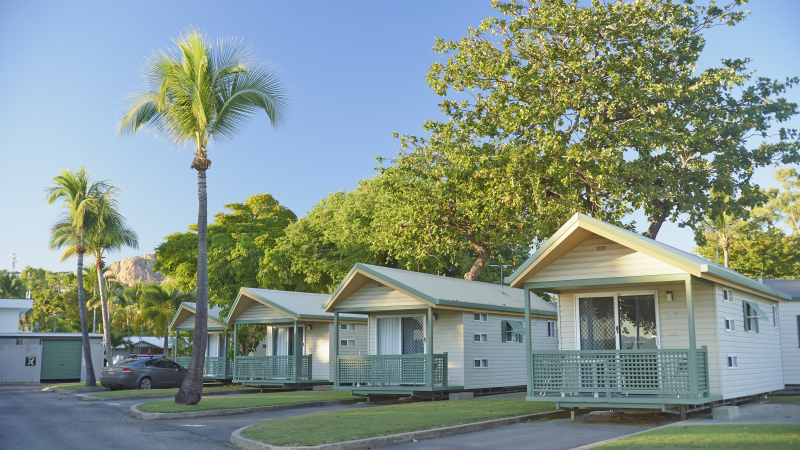 Ensuite Villa (Studio)
Feel like a world away. Our Melanesian style Ensuite Villas are self-contained…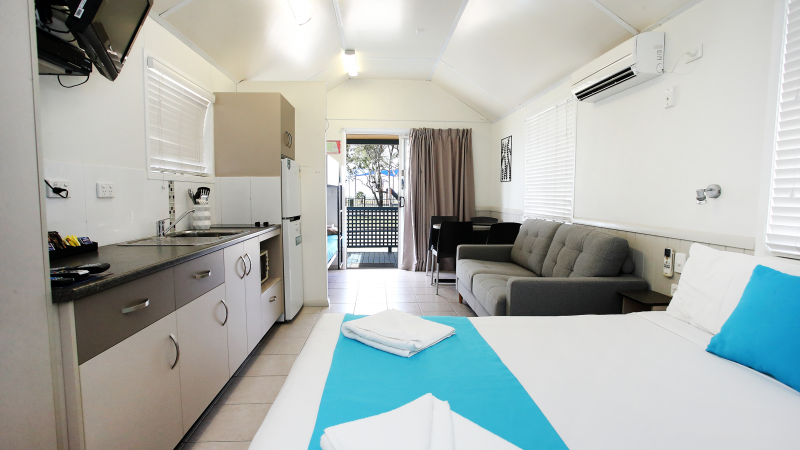 Oceanview Villa (Type A) (Studio)
What a better way to holiday than with a gorgeous ocean outlook enjoying cool sea breezes. Beautifully appointed, the Oceanview Villa A features…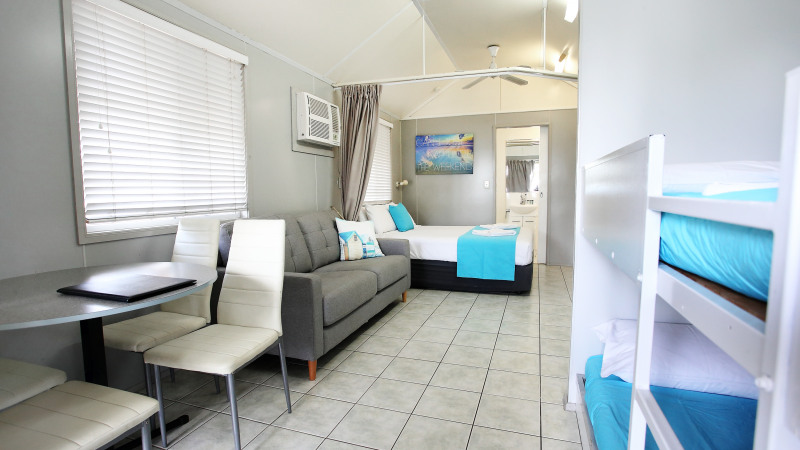 Oceanview Villa (Type B) (Studio)
Oceanview Villa (Type B)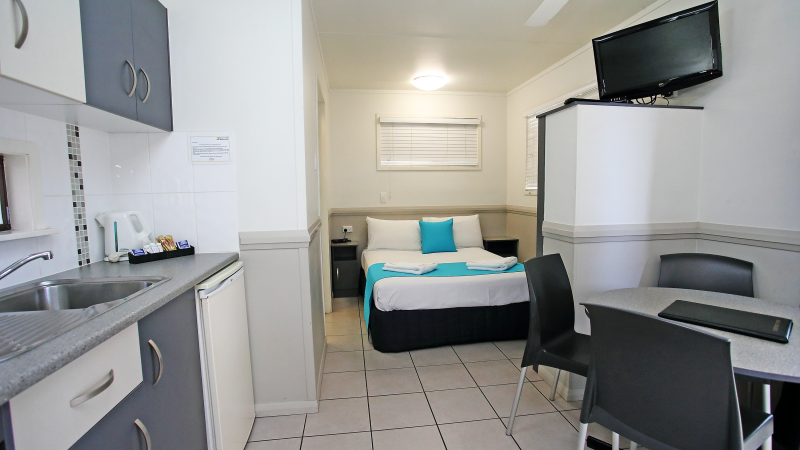 2 Bedroom Deluxe Villa (2BR)
Perfect for families, our 2 Bedroom Deluxe Villa offers everything you need for your next holiday. Modern and well equipped…
Sites
Set in tropical, shady surrounds, Tasman's Rowes Bay will have you relaxing in no time. Enjoy a stay on one of our large grassed powered and unpowered sites conveniently located near park amenities and the camp kitchen.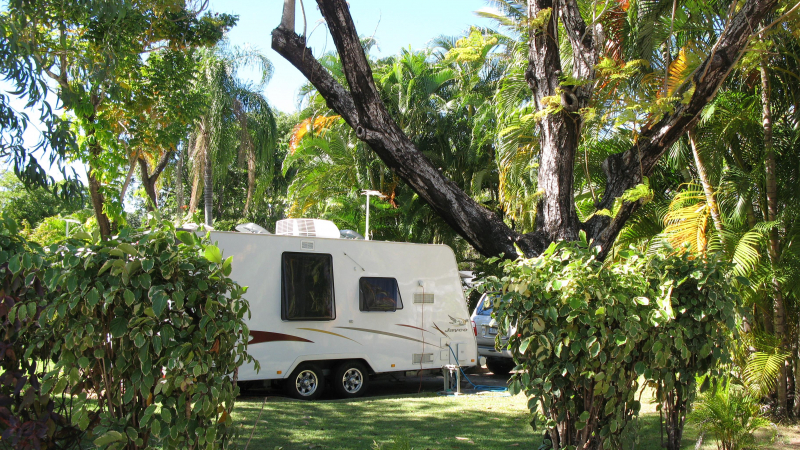 Powered Caravan Site
Pull up to one of our spacious, landscaped sites. With plenty of room for your caravan or motorhome…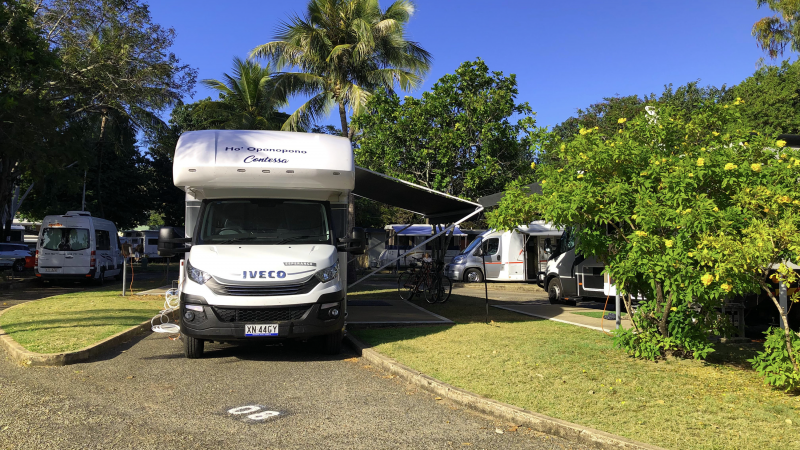 Powered Motorhome Site – Up to 6 Berth
Perfect for the motorhome enthusiast, our Powered Motorhome Site is most suitable for standard sized motorhomes (4-6 berth).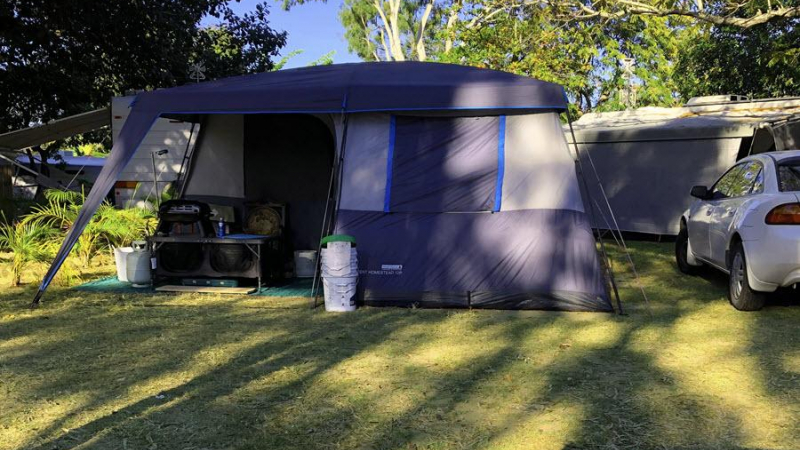 Powered Tent/Camper Trailer Site
Camp under the stars. Ideal for tents and camper trailers, all sites are grassed and located close to amenities.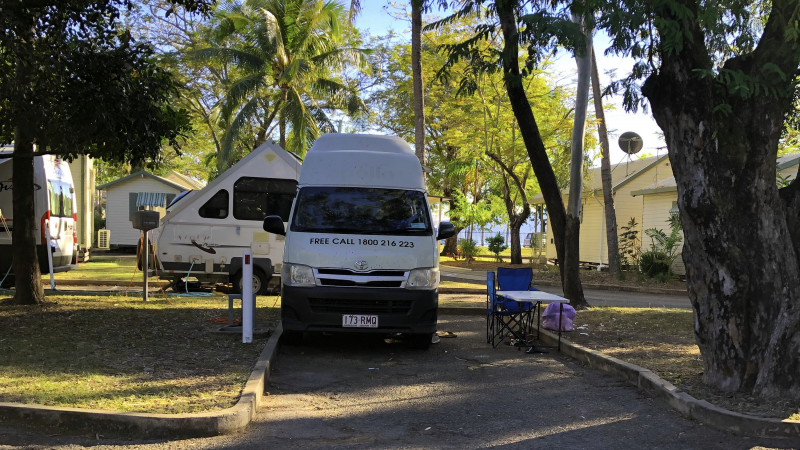 Small Powered Campervan Site
Enjoy beachfront camping with views of Magnetic Island. Park up your campervan and fall asleep to the sounds of the ocean.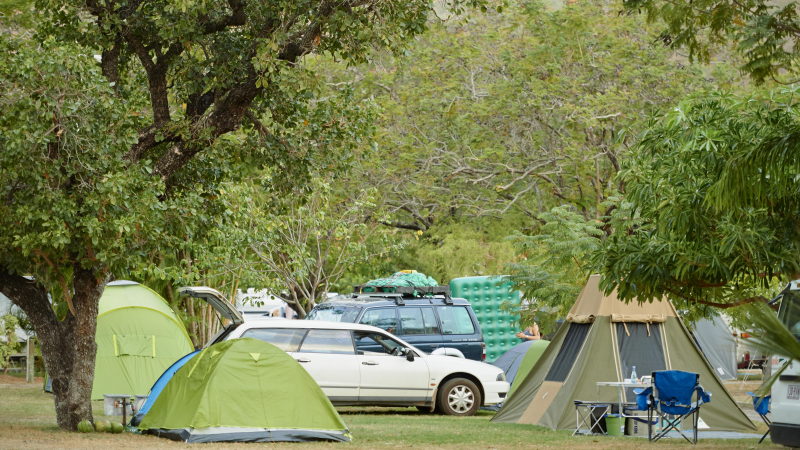 Unpowered Site – Large (Back Fence)
Enjoy the great outdoors in tropical Queensland. Our unpowered sites are conveniently located close to amenities so simply pitch a tent…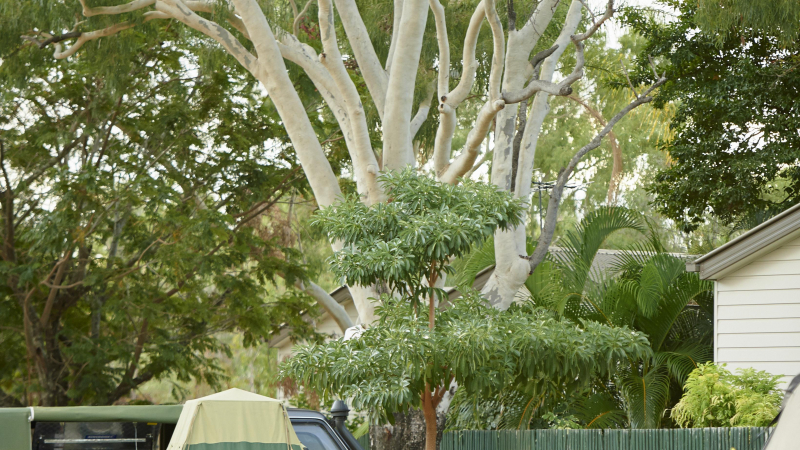 Unpowered Site – Compact (Camp Kitchen)
Set amongst leafy surrounds, you will be relaxing in no time. Suitable for campervans and small tents, these grassed sites…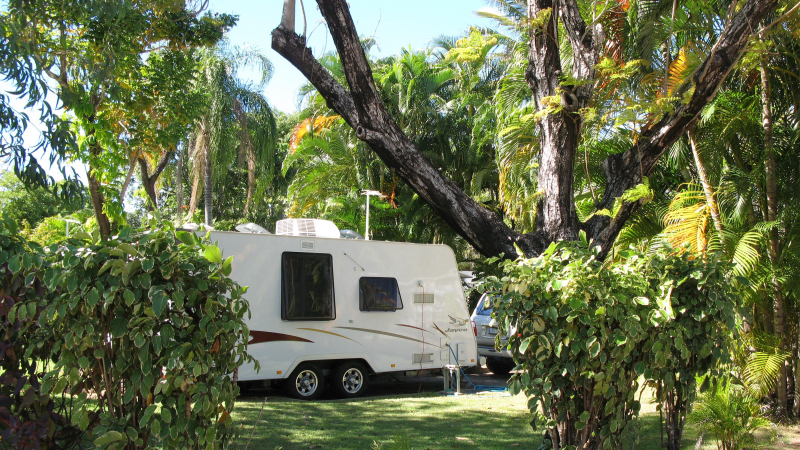 Unpowered – Storage Site
Ideal for tents and camper trailers, all sites are grassed and positioned at the back of the park.