Cabins
From Economy Studio to 2 Bedroom Cabins, find your perfect stay at Tasman's Hervey Bay. We have a range of options to suit and can accommodate up to 6 in our Standard and Superior 2 Bedroom Cabins.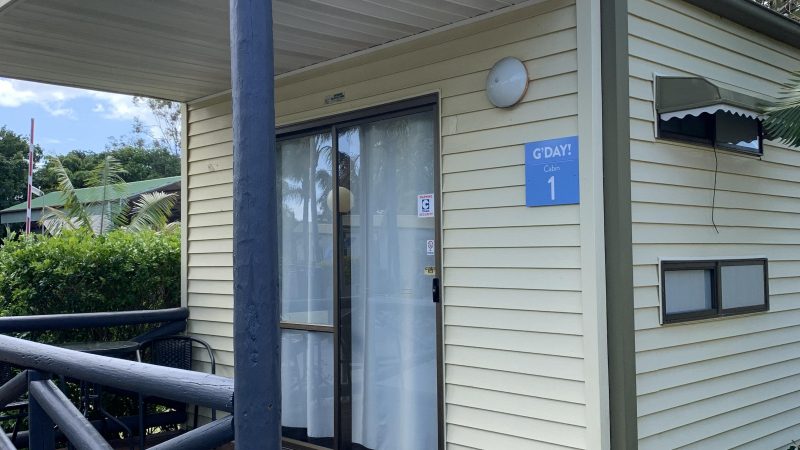 Economy Cabin (Studio)
Excellent value for the budget traveller, the Economy Cabin features an open floor plan and sleeps up to 4 people.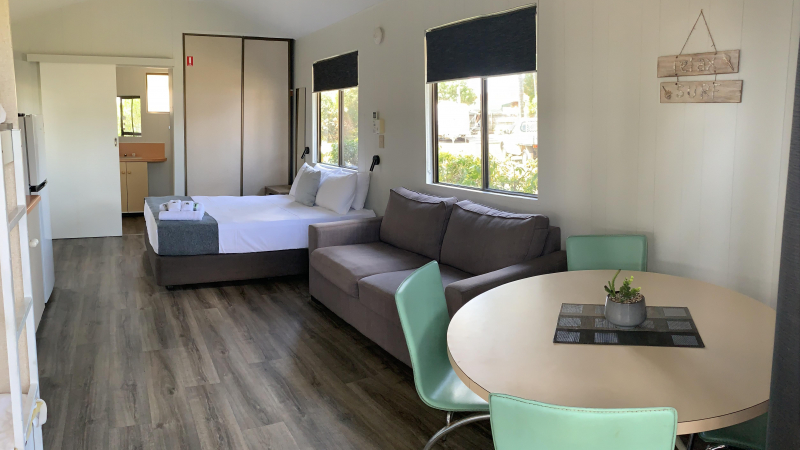 Economy Studio Cabin (Studio)
Our Economy Studio Cabin features an open plan layout and is ideal for families, couples of solo travellers.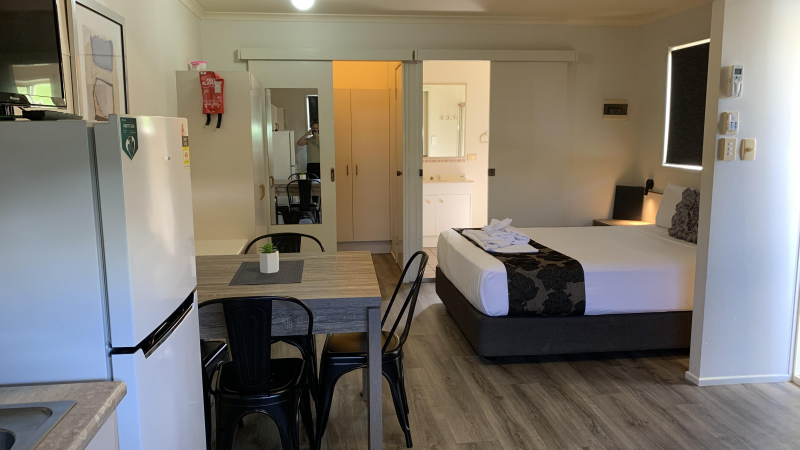 Standard 1 Bedroom Cabin (1BR)
Our Standard 1 Bedroom Cabin is ideal for smaller families or couples. Featuring an open plan layout…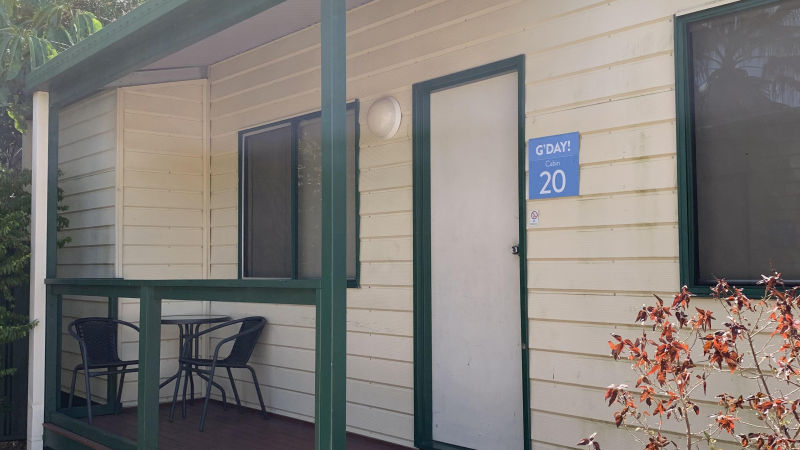 Standard 2 Bedroom Cabin (2BR)
Perfectly located within the park, our Standard 2 Bedroom Cabin is ideal for families or sharing couples.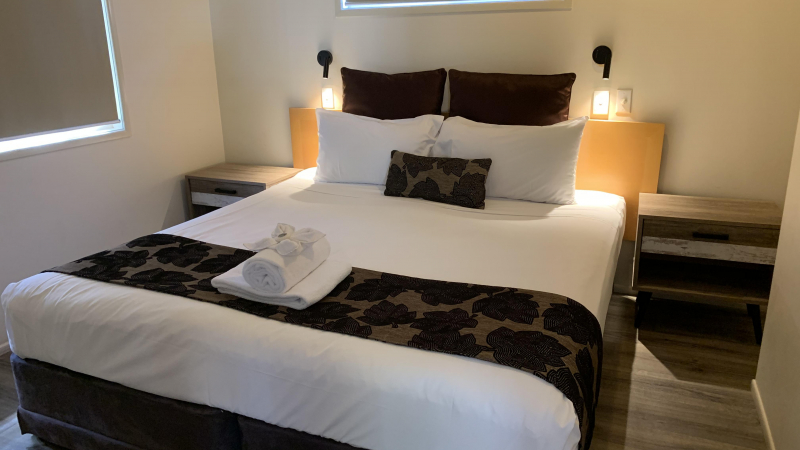 Superior 2 Bedroom Cabin (2BR)
The whole tribe will love the comforts of our Superior 2 Bedroom Cabin. Featuring a king bed in the master bedroom…
Sites
With a range of lovely grassed sites, sites with slabs for caravan and annexes, single slab sites and drive through sites available, you can choose the best site for your stay.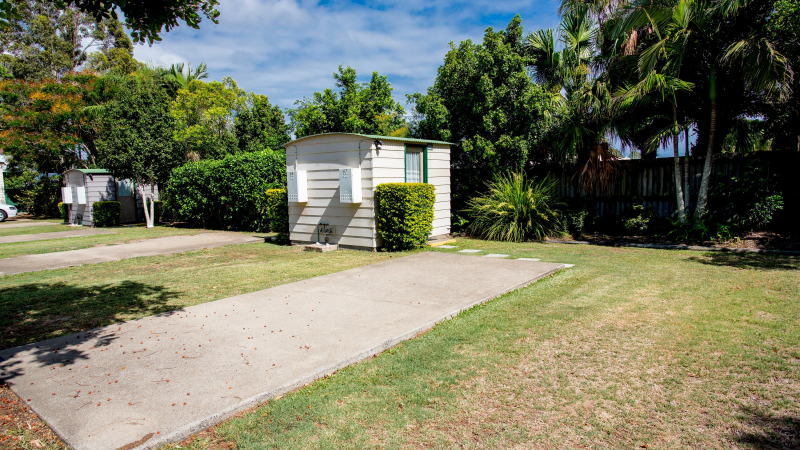 Ensuite Powered Site
Looking for a fabulous camping experience with some more added comfort? Our ensuite sites come kitted out with your own private bathroom…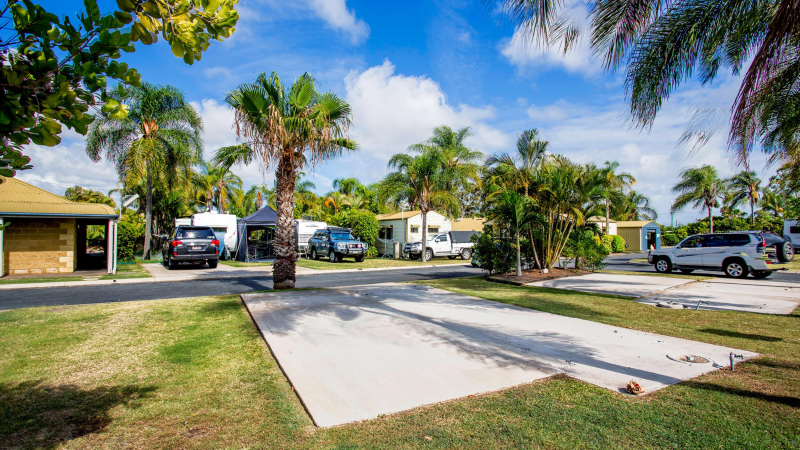 Powered Site
With a range of powered sites, including lovely grassed, sites with slabs for the caravan and annexe, single slab sites and drive through sites…